Overwhelmed By The Pandemic?
Get A

FREE

Copy of "How To Tame Your COVID Stress Monster"
Learn How To Reduce Your Stress In Just 60 Seconds!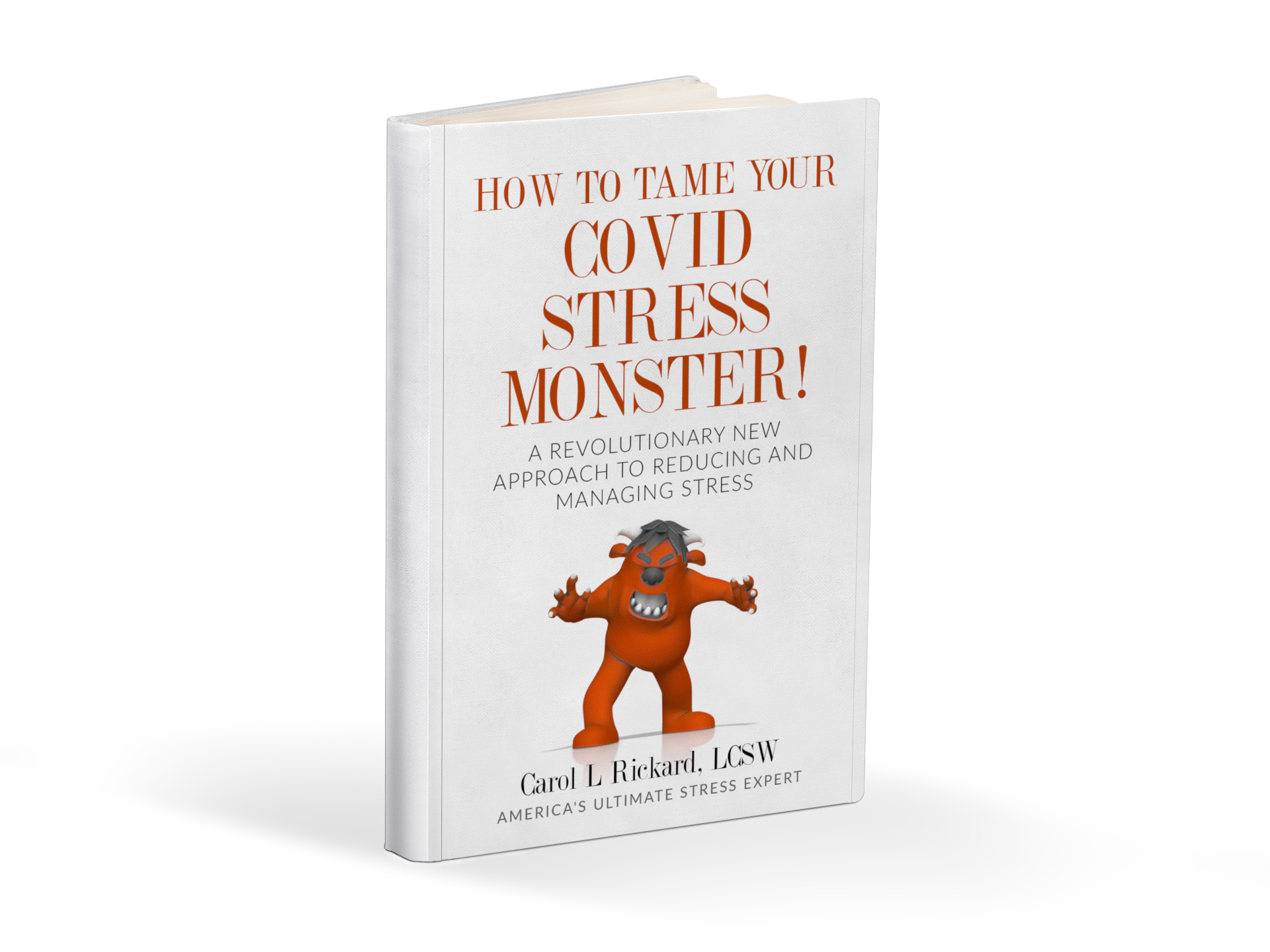 Imagine being able to take control of the stress in your life... That's exactly what you can do with this FREE ebook! The good news is you're only a few minutes away from it being delivered right to your email box.
Simply fill in your first name and primary email address below. Don't wait - do it now.

Get In Touch!
Privacy Policy
Terms & Conditions
About Us
For nearly 30 years, Carol's award winning books, TV show, and trainings have changed thousands of lives for the better by teaching real-world solutions for taking control of stress.
©2021 Carol Rickard. All Rights Reserved.
Materials May Not Be Reproduced Without Permission