How to Clear Worry's Mental Clutter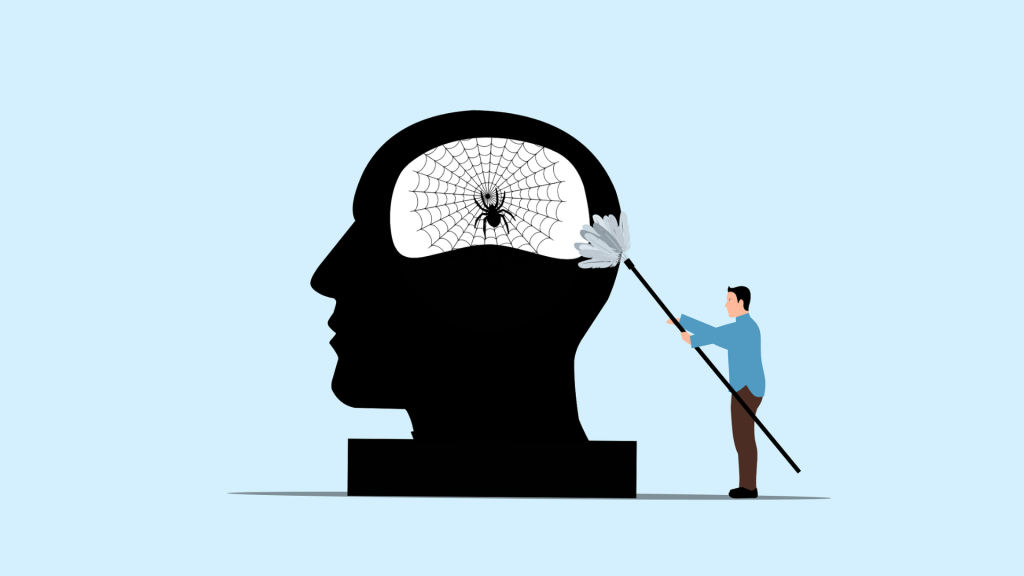 We have only a fixed amount of attention at our disposal; the more we worry, the more attention is diverted away from other—more productive—tasks!
Limited Energy & Attention
In case you didn't know it, we human beings only have a fixed amount of attention and energy at our disposal! Kind of like how a battery has only so much charge.
As we go through our day, whether or not we realize it, that attention and energy are being used.
Of course, there are the daily activities we choose to direct our attention and energy toward.
And then there's all the "mind chatter" and "mind clutter" we have that silently sucks away our attention and energy reserves! (Like when you leave your car lights on and the battery starts to drain away.)
How to Clear Your "Mental Clutter"
Today, I want to share something I learned in an online course from entrepreneur Eben Pagan. It's a great strategy for clearing away the mental clutter so that it's not "sucking away" your time and attention!
The only thing I love more than learning a new LifeTOOL is sharing it! So, here are the steps to Clear Your Mind Clutter:
#1 Capture the Clutter
Write down everything you're thinking about and worrying about—everything that's on your mind. Do this for 10 minutes! Set a timer to let you know when time's up.
#2 Separate the Clutter
Go through the list and put a circle around everything that's OUTSIDE YOUR CONTROL.
Go back through the list and put a star next to everything that's WITHIN YOUR CONTROL.
#3 Remove the Clutter
Transfer the starred items to a new list and rank them in order of priority for working on them in the next couple of months. If you have more than 10, that's too many! Ideally, you would have between five and seven items to address.
Then, as Eben directs, look at the circled items and let them go by saying to yourself: "I choose to let this go."
#4 Release the Clutter
I like to do more than just this type of mental process. I believe it's more powerful when we say things to ourselves but also take action at the same time—getting our WHOLE BRAIN involved in letting go!
I want you to transfer the circled items to another piece of paper. As you write them down, say aloud, "I choose to let this go," and then once they are all written out, DESTROY THAT PAPER!
~ To Living Well TODAY! ~