How to Overcome Anxiety When Triggered by Time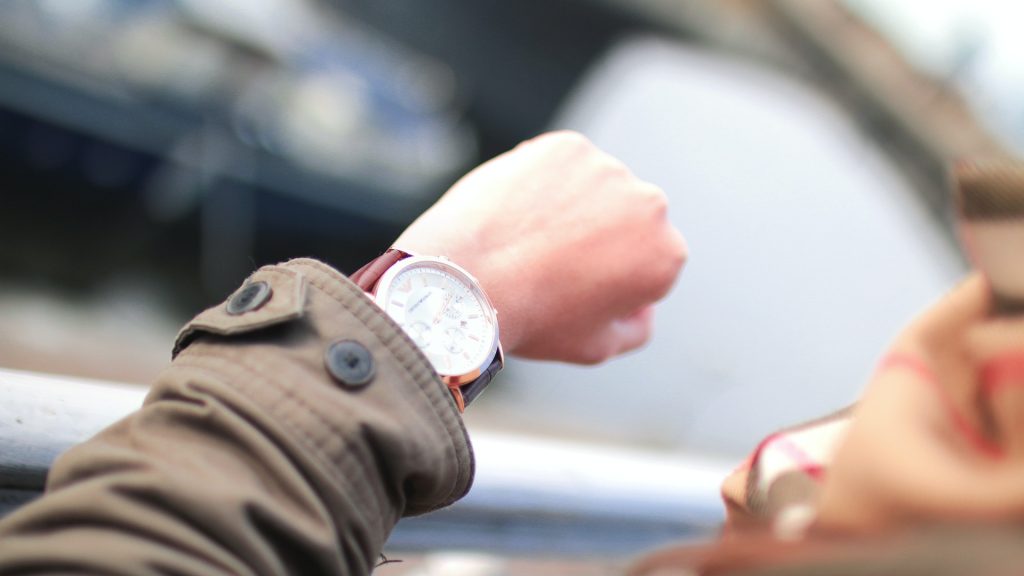 When the clock is ticking and I have to be somewhere, my stress level goes through the roof. To stabilize before emotional paralysis sets in, I manage my schedule, emotions, and mind.
Time Pressure
There is one trigger that has the power to absolutely paralyze me: TIME.
All my life, it seems I've tended to get very stressed out with anything having to do with time. Maybe it's the fear my parents put into me to make sure I never missed the school bus or was late for school!
Recently, I've been dealing with a deadline for a REALLY BIG project. Have you ever noticed how the more important the situation is, the stronger the stress response is?
The next thing I know, my brain is being hijacked by all these negative thoughts:
"You're going to be late."
"You won't get this done on time."
"You're going to miss it."
"You don't have enough time."
It's a good thing I've learned some strategies (or LifeTOOLS) so I don't become paralyzed by the anxiety!

#1 The Override
This is when I pick a positive thought that cancels out a negative one by overriding it! Here are some positive phrases that I repeat on a daily basis:
"I have ALL the time that I need!"
"I am right where I'm supposed to be!"
"I get there when I get there!"
#2 The Serenity Solution
This is when I repeat the Serenity Prayer over and over and over in my head, crowding out the negative thoughts.
My shortened, in-the-moment "stress version" of the Serenity Prayer is:
"Can I do anything about it RIGHT NOW?"
If the answer is yes, I do it!
If the answer is no, I tell myself to let it go!

#3 The Buffer
Because I know how anxious I can get, I purposely build in "buffer time" with my schedule. I give myself extra time! Here are some of the ways I create buffer time with certain stressful situations:
Going somewhere new?

I give myself an extra 30 minutes of "lost time."
Facing a deadline?

I start the project early and create a personal deadline a week in advance of the actual deadline.
Going to an appointment?

I give myself an extra 30 minutes for traffic time.
Do you struggle with this, too? Let me know in the comment box what YOU do to manage this trigger.
"How Would You Like Control Stress & Anxiety In Just Seconds?"
You Can Learn Free By Clicking Here Now!